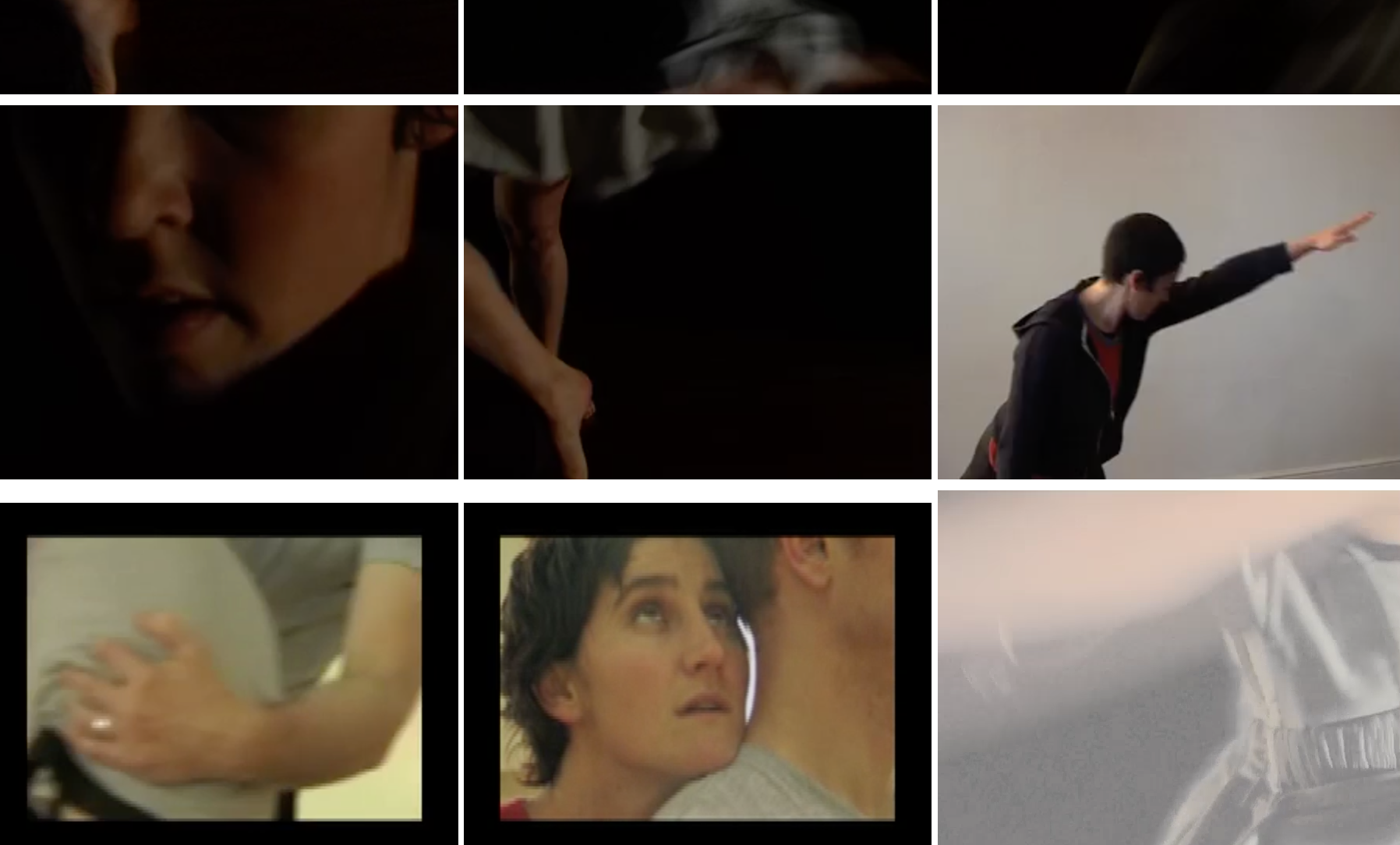 Micro50 video is two seconds/50 frames in length. A collection of moments and distilled events. The slights of mediated performance; cut, cared for, reframed, de/interlaced, contracted. An invitation to revel in brevity and concision, to view, review and repeat. To play and replay. These brief choreographic encounters with mediated performance represent a desire to posit and foreground stillness within the dancing/moving image; to innervate and remap the durational experience of witnessing choreography for screen. To sensitise one's experience of mediated performance time in two brief (repeatable) seconds. The videos incite a perceptual hiccough or blip, a durational composite of performativity, set amidst the confines of a microscreen.
Microflicks was initiated by David Corbet and Simon Ellis, 1 July 2006. The early experiments were seeded as part of an R&D residency at PICA with dance artist Paea Leach.
See the videos below.
However brief we suppose any perception to be, it always occupies a certain duration, and involves, consequently, an effort of memory which prolongs, one into another, a plurality of moments.
– Henri Bergson, Matter and Memory (1988: 34)