events like this (with attendees jetting in from all over the planet) are no longer viable if we want to ensure a liveable planet for future generations.
My friend sent me these screenshots from the Kiwi Lindy Exchange Facebook page.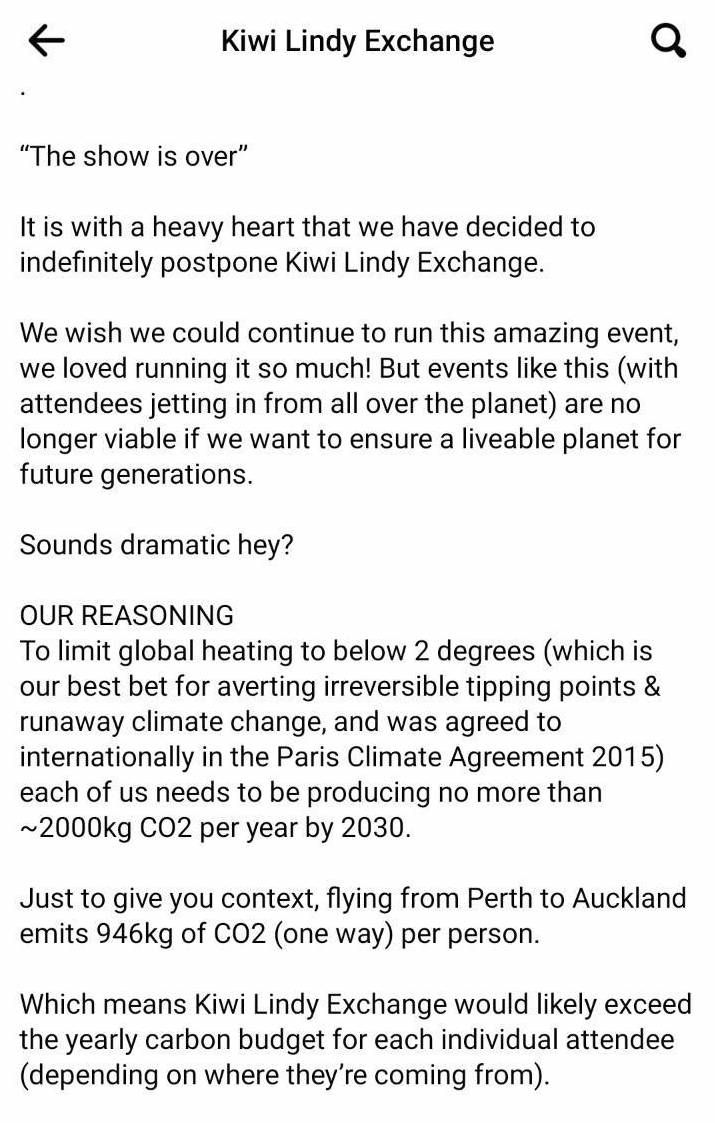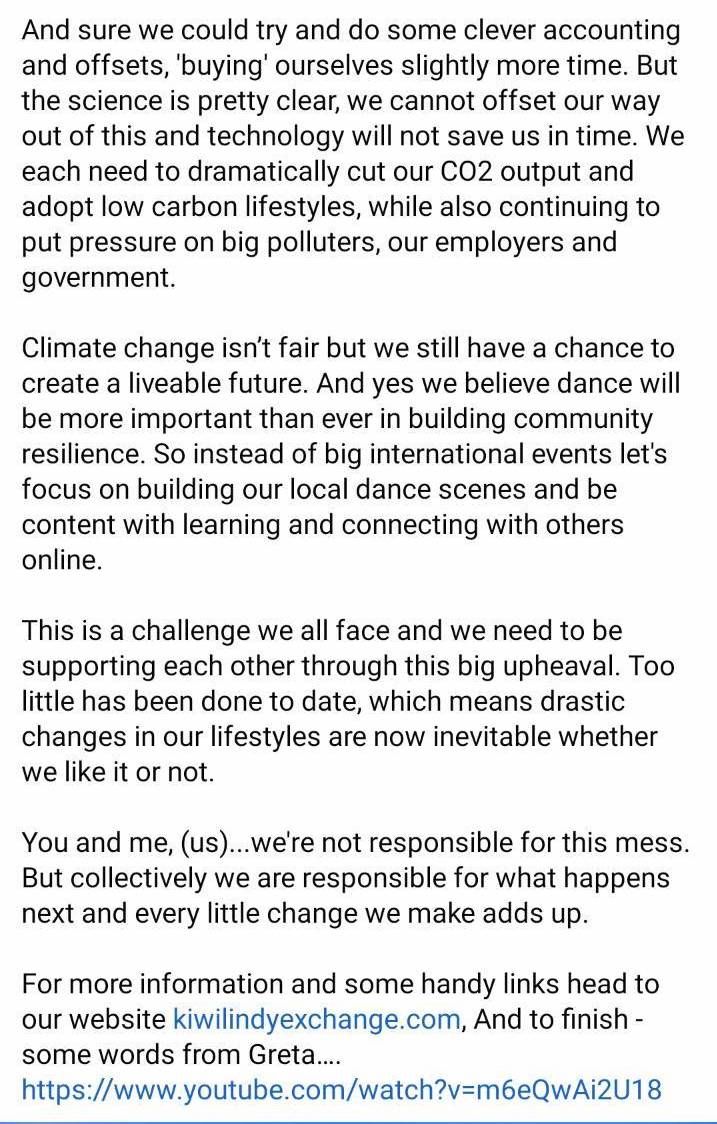 And here's a link to the same announcement on the Kiwi Lindy Exchange website.
Their leadership in this matter is inspiring and I can only imagine how difficult it must have been for a grassroots organisation to reach this point. At the same time, I wonder how common announcements like this will become in the coming years.