Last year I started collecting words to put in front of the word dancing (actually, I don't know why I started collecting them, but this is what happened with them). These were mostly written whilst sitting in planes on the tarmac.
I ended up making a poster out of them and had a few printed. Since then people have expressed interest in getting a copy of the poster so I updated the words a bit, and have had some printed on high quality paper (much better than original version for any of you who've seen it).
The poster looks like this.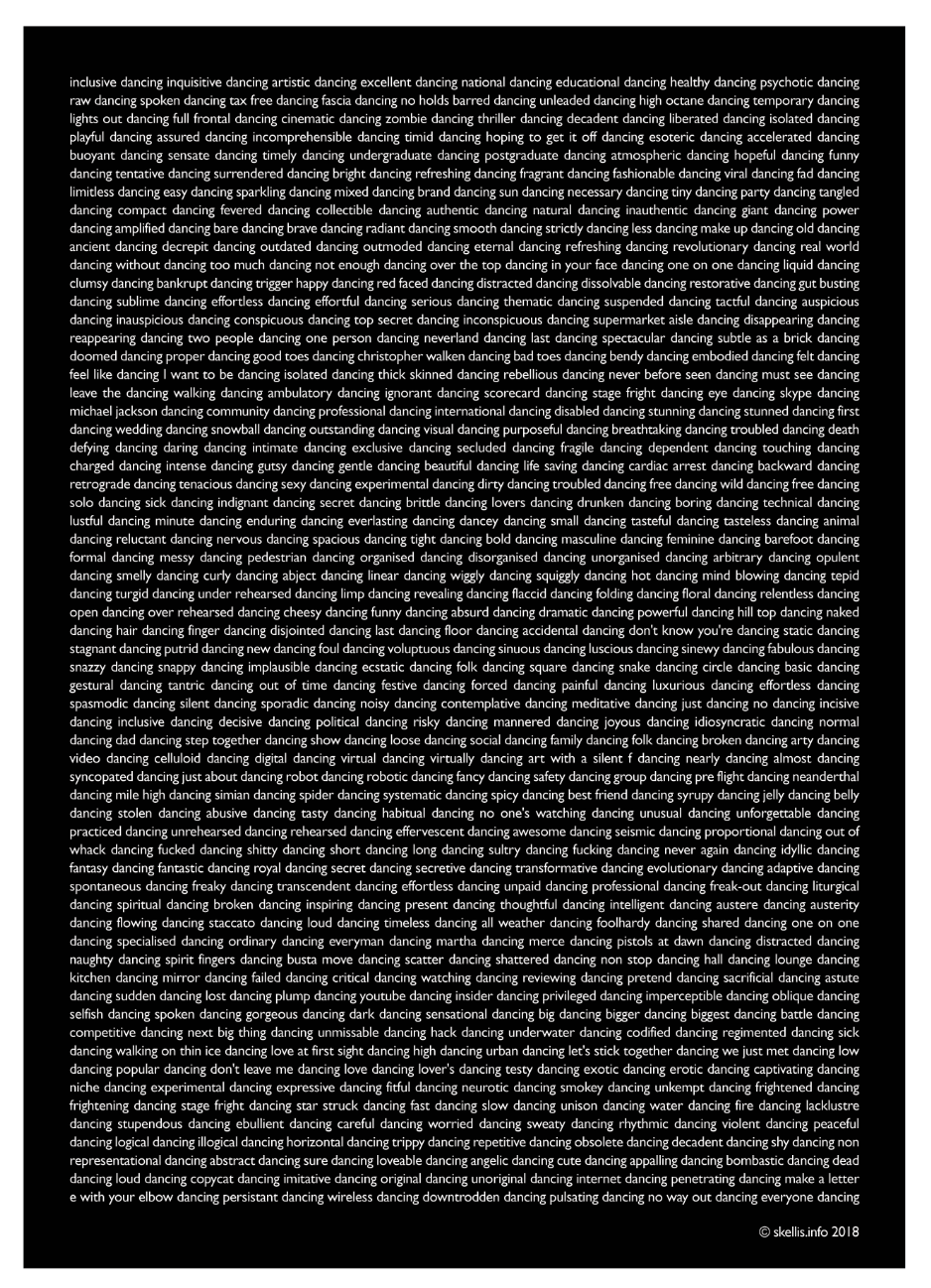 Let me know if you'd like a print. £15 + postage and packaging.