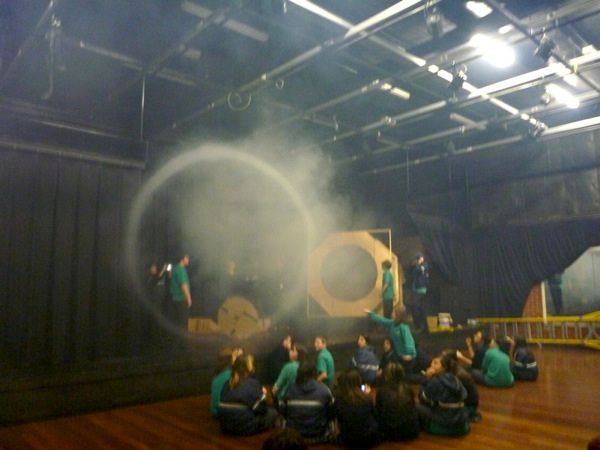 From Scott Mitchell:
Tomorrow night,Thursday 13th May, the Science-Art Club (myself and students from Brunswick Secondary Collage) will be presenting the Giant Smoke Ring Machine at the opening to the Next Wave Festival.
This event is part of West Space's contribution to the Structural Integrity exhibition and is taking place at Arts House Meat Market, 5 Blackwood Street, North Melbourne. The exhibition opens at 6pm, the Giant Smoke Ring Machine will be fired shortly after 7.
Scott Mitchell = clever person.