I am the enemy you killed, my friend.
A movement theatre work by Simon Ellis and first year students of the Victoria College of the Arts. Presented in June 2000 as part of the Victorian College of the Arts' Dancescape Season, Gasworks Theatre, Melbourne.
Performance Aaron Mackay, Amba McKee, Ann McMaster, Asher Leslie, Brett Smith, Danielle Jansen, Danielle Lockhart, Eden Read, Eliza Hinwood, Emma Stuber, Inge Gnatt, Jacienta Hinton, Jenny Atwood, Joanne Jiang, Katherine Ford, Kelly Way, Lauree Gilbert, Lauren Sharp, Lee Serle, Michelle Bucci, Miriam Bond, Mischa Agzarian, Melisa Gowen, Rachael Jess, Rebekah Nelson
Choreography Simon Ellis and the performers
Lighting Alycia Hevey
Music Benjamin Britten Hans Zimmer Vincent
Sound arrangement Simon Ellis with Matthew Gronow
Acknowledgements Elizabeth Boyce, Jan McLean, Lina Limosani, Mark Best, Natasha Mann, Roger Alsop, Tony Smith
Process
Certainly, had we been told, when we were enjoying the care free life of Oxford in the summer term of 1914, that in a few weeks our little band of friends would abandon forever academic life and rush to take up arms, still more, that only a few were destined to survive a four years conflict, we should have thought such prophecies the ravings of a lunatic.
– Harold MacMillan "The Winds of Change"
Throughout the explorative process — from initial thoughts in January 1999 to the present — the underlying basis of undone years has been the notion of what it is to have one's world turned upside-down. Central to this exploration has been the contribution of the young artists who perform the work. Their enthusiasm and sheer determination to share the journey into an often dark world has been extraordinary. It is also an important coincidence that the performers are all about the same age as the people who chose to join the Great War — a choice that forever altered their understanding of the world and its people.
One such person was Wilfred Owen (1893-1918), a young man whose poetry and letters from the first world war have been a integral part of the development and performance of undone years. In particular, Owen's Strange Meeting has served as a continuous back drop for the work. Rehearsals have been centred around improvisational tasks based on a number of very broad ideas — fear, regret, preparing for death, following, and reticence. These ideas have, in time, been woven into a work that speaks physically to notions of loyalty, longing, nostalgia and death.
– Simon Ellis, May 2000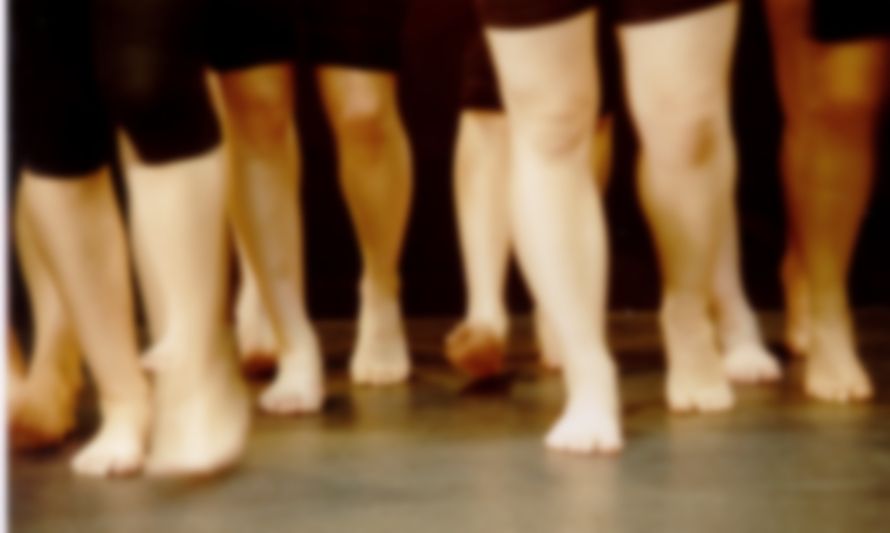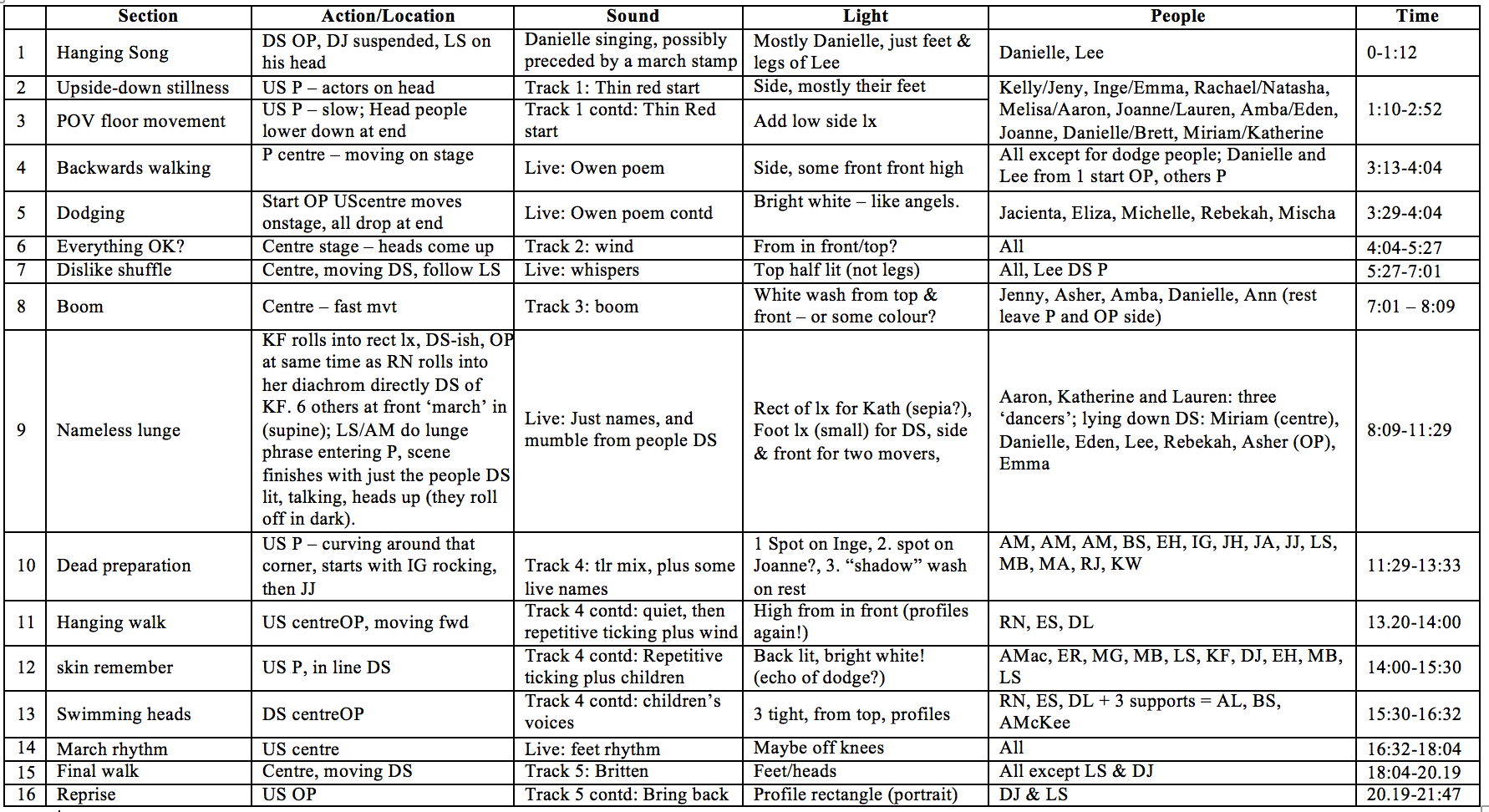 Photographs courtesy of Elizabeth Boyce.