With Full, independent dance choreographer Simon Ellis has crafted a minutely detailed and effectively flawless dance installation.
– Ben Zipper (Stage Left)
Space is shrinking. Cities are packed. Airways are jammed with electronic transmissions, and cyberspace is home to more than 2 billion web pages. Full is an old woman with no space left to go.
My name is Gladys Eastwood, and I am 87 years old. I have lived through two world wars, and one marriage. I miss my cat, and my husband was a Chartered accountant. I gave birth to three children, and we adopted another. I have seven grandchildren, and one great-grandchild. It is like my genes are running out. I am a painter, but my husband called it a hobby. Women inspire me … Joan of Arc, Heloise, my grandmother, Helen of Troy, Wallis Simpson … I no longer have a cat. I am not sure whether I am walking, or being pushed.
She sees him move; the length not of his body but of his years.
Full (2001) is a solo movement performance devised and performed by Simon Ellis, with light by Alycia Hevey, sound by Jacqueline Grenfell and photography by Elizabeth Boyce. Full is produced by Kath Papas.
Performance seasons
June/July 2001: Original installation and performances at Glass Street Gallery in North Melbourne. The season was sold out (including extra performances).
September 2002: Selected to participate in the inaugural Mobile States to Perth (Dancers are Space Eaters Festival) at PICA and Sydney (Antistatic Festival) at Performance Space.
March 2003: Performances as part of the Castlemaine State Festival in the Castlemaine Courthouse.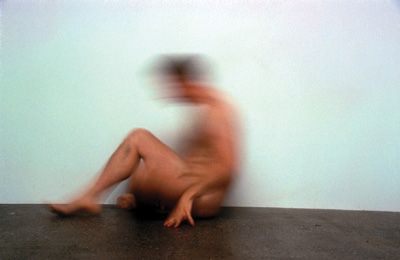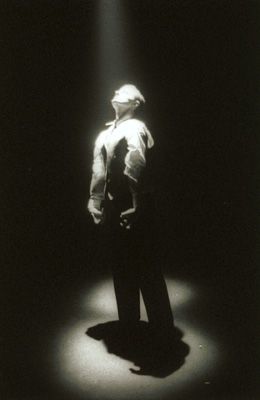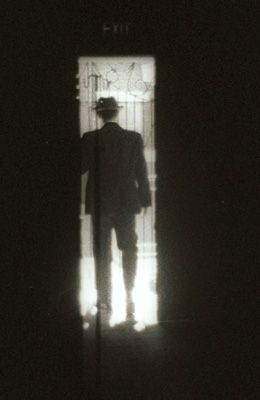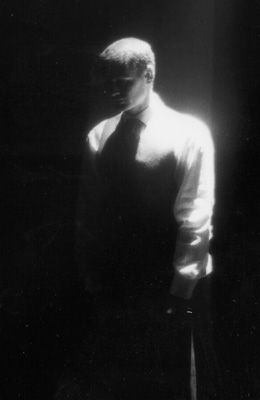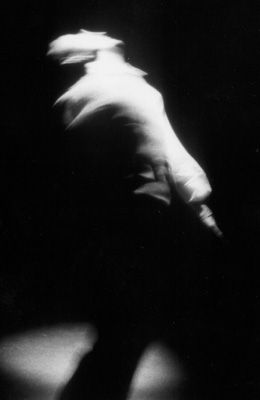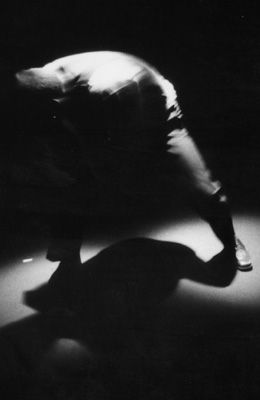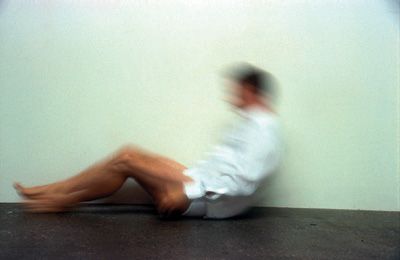 Images: Elizabeth Boyce